Talent development
The City of Basel Music Academy offers a two-tier talent development programme in classical music, jazz and early music. The first tier is the 'Talentförderklasse' (TaF). The second is PreCollege which prepares participants for the transition to higher education.
The 'Talentförderklasse' (TaF) provides young musicians aged 12 and over with sustained support to hone their musical skills based on their personal inclinations and aptitudes. Pupils who are particularly academically minded attend PreCollege, which prepares them for entry to a higher education programme.
The City of Basel Music Academy talent development programme is open to pupils studying in its Classical Music, Jazz and Early Music Institutes.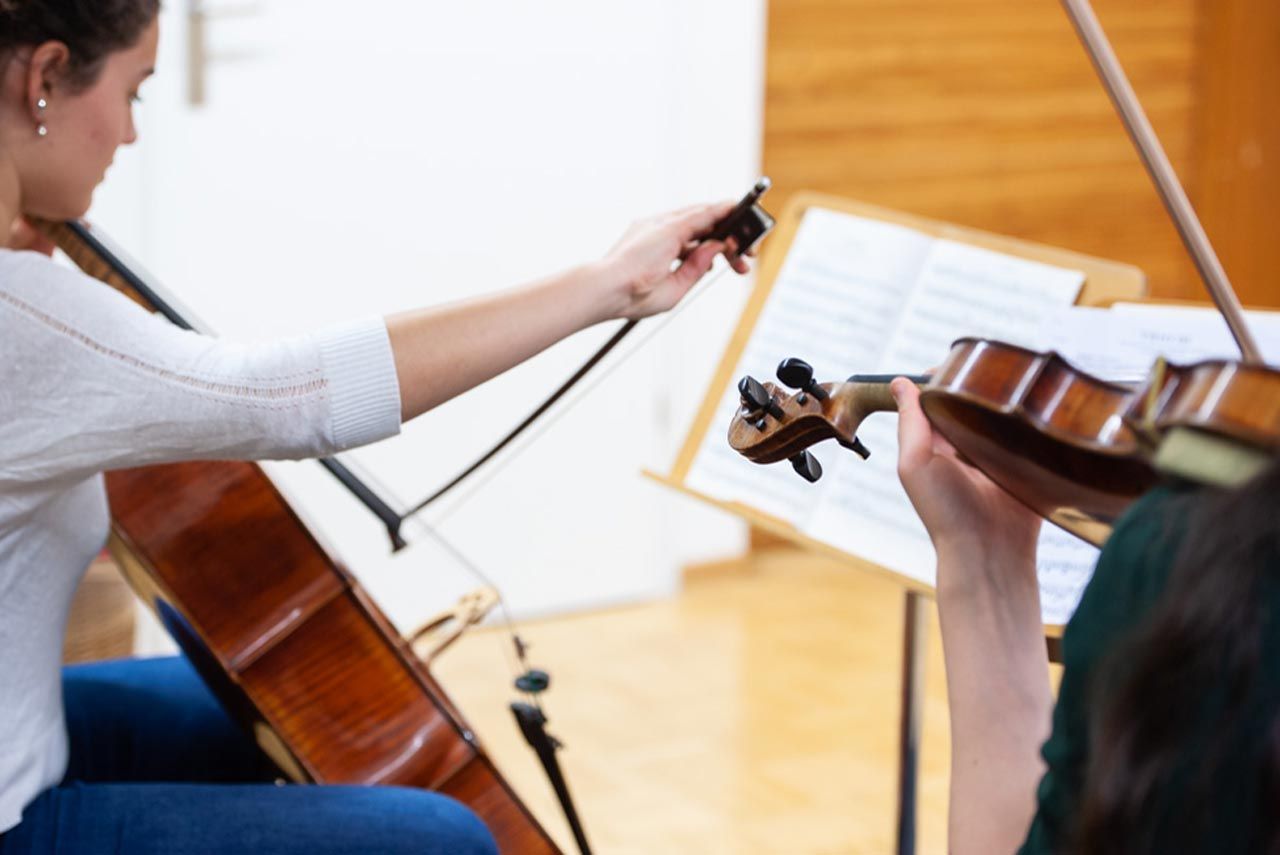 Weekly lessons
Instrument/Voice, one-on-one tuition (max. 1.5 periods)
The 1.5 periods can be spent on the main instrument or shared between the main and second instrument. The availability of the second option depends on the teaching capacities of the given music school.

Ear training, group tuition (1 period)
All new students must attend this class during the first year. After that point, the lesson is optional but highly recommended

Orchestras/Ensembles (max. 1.5 periods)
The programme places great importance on TaF pupils playing together. Participation in an orchestra or ensemble depending of the instrument of choice (e.g. first symphony, Junge Sinfoniker Basel, Windspiel wind orchestra, Big Band, guitar ensembles, recorder ensembles and jazz bands). Percussionists are assigned to an orchestra.

Special projects
Special projects, which are not directly linked to standard TaF lessons, are communicated to the pupils and teaching staff well in advance. TaF pupils are expected to participate.
Entrance exam
Admission to the Institute of Classical Music talent development class requires the applicant to pass an aptitude test. These tests are held in spring and admission begins in August, i.e. at the start of the new academic year in August.
Applicants must play two stylistically different pieces to a panel comprising members of the teaching staff and music school management.
Key dates
Application deadline for the 2023–2024 academic year: 13 January 2023
Entrance exam: 11 March 2023
Applications
We recommend that you arrange an interview with one of our advisors before applying for the programme. Applicants who live in the canton of Basel-Landschaft must apply through their local music school.